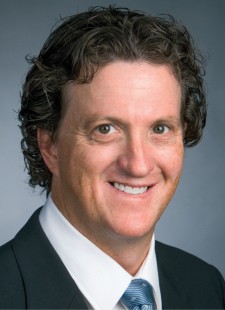 General Manager
Paul has more than 25 years civil engineering experience, with an extensive track record overseeing major road construction projects across Western Australia. This includes a versatile range of experience in contract management, project management, design management and commercial negotiations on roads and bridges, complex structural works, town redevelopments, major earthworks and blasting.
As General Manager for Highway Construction, Paul currently oversees the delivery of all civil projects, playing an instrumental role in directing and supporting all projects to ensure they are delivered on time and on budget. This specifically involves the authorisation of tenders and bids, client liaison and project resource allocation.
Paul began his civil engineering career with Main Roads WA in 1991, where he received a solid grounding in road design and construction, bridge maintenance and contract management throughout the Kimberely and Wheatbelt regions.
In 1996, Paul joined Highway Construction, where he gained valuable experience as a project engineer on roads projects including the construction of Reid Highway Stage 3, sections of the Great Eastern Highway in the Wheatbelt and Burkett Road near Exmouth.
Progressing quickly into a project manager role with the company, he subsequently managed a number of milestone projects including the Gascoyne River Bridge and Roadworks, and Stage 1 of Tom Price to Karratha Road and Bridge Construction.
Paul has also been vital in developing long-term working relationships with subcontractors, suppliers and joint venture partners, as well as mentoring professional staff. In 2009 he worked with the Managing Director, Dean Capelli, to establish a joint venture with Albem Operations from Queensland, resulting in a permanent Highways/Albem JV – currently R4/B4 nationally pre-qualified in both Queensland and Western Australia.
Paul has also been instrumental in overseeing the company's award of a number of significant contracts in his capacity as General Manager. He worked closely with joint venture partners Downer EDI Works and Albem Operations on the successful submission for the Dampier Highway Duplication Project, and also directed the successful bid for the Kwinana Freeway Upgrade. Paul has managed both contracts from the design phase to construction works as the Project Director.