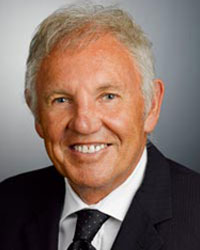 Managing Director
Under Dean's stewardship, Highway Construction has developed and sustained a capacity to deliver road and bridge projects up to the value of $100million for Main Roads WA and the Department of Transport and Main Roads QLD, to R4/B2 National pre-qualification level.
In 2001, he was responsible for securing a 10-year TNC (term network contract) from Main Roads WA for road rehabilitation and maintenance in the north metropolitan area, along with joint venture partners as part of The Best Roads Group. The contract was valued at over $100 million. A one third owner, Dean also represented Best Roads Group at their three-monthly TNC meetings with Main Roads.
Since this time, he has led Highway Construction into a growth phase. In 2006, the company successfully gained prequalification status by the Department of Main Roads Western Australia to complete road and bridge projects up to the value of $100 million in the state. This status was upgraded in 2012 to R4 under the National Pre-qualification system.
In 2007/08, Highway Construction acquired Materials Consultants, a leading materials services company. They also acquired Intersectional Linemarkers and were awarded a 5-year linemarking contract for Main Roads WA across the metropolitan area. These acquisitions led to the formation of the Highway Group of Companies and provide significant operational synergies for each company.
Dean has also led the company in developing long-term working relationships with several subcontractors, suppliers and joint venture partners, culminating in the negotiation of a highly successful Joint Venture with Albem Operations – the HAJV – which holds R4/B4 national pre-qualification in both Western Australia and Queensland. This joint venture has a strong cultural alignment and brings together two companies with more than 50 years of combined experience working on public roads and structures projects.
Dean continually monitors company performance at both a corporate and project level, chairing an Annual Board Review with senior management to evaluate company performance and set new strategic actions and goals.
He is also committed to developing a sustainable road and structures industry in Western Australia. To this end, he works in close association with major industry stakeholders, representing the company on key industry committees to ensure the delivery of solutions that promote the health and longevity of the industry in WA. These include representing industry on the WA Road Construction and Maintenance Industry Advisory Group and membership of the Chamber of Commerce and Industry Construction Industry Forum.
Dean is ultimately responsible for the delivery and handover of Highway's civil contracts, ensuring the company maintains its reputation and profitability through a hands-on approach to business development and planning.