Highway Construction joined forces with KRSP (Kimberley Regional Service Providers) to deliver the the Warmun Community Roads Upgrade Project in the East Kimberley region of West Australia. The joint venture was called the Highway Construction/KRSP Joint Venture (HKJV).
Initiated by the Department of Housing, the Project included repairing 5km damaged roads within the community, 5km of new road construction and drainage works to newly built replacement homes.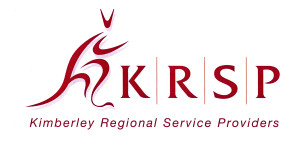 About Kimberley Regional Service Providers (KRSP)
Similar to Highway Construction, KRSP is a well-established company with an extensive track record providing infrastructure services in rural and remote regions. Since the 1990s it has employed and delivered essential services to more than 540 remote communities throughout the Kimberley region as part of its Remote Area Essential Service Program (RAESP). KRSP, who are located in the Kimberley region, employ staff across all the trades necessary to service community power stations, water supplies and waste water processing plants.
Since the delivery of the Warmun project, the HKJV has continued to work together sourcing opportunities to provide and deliver an integrated approach to the design and construction of regional roads, bridges, structures, power, water, electrical and all associated works across regional Western Australia.
More on the HKJV's capabilities here. You can also visit Kimberley Regional Service Providers website at www.krsp.com.au.