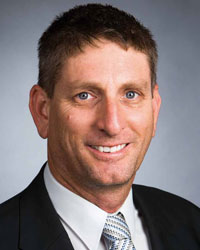 Construction Manager
John is a civil engineer with more than 25 years experience in the construction industry working in senior roles on large-scale road infrastructure, bridge construction, quarrying, blasting and mining infrastructure projects across regional and metropolitan Western Australia.
John commenced his career in the civil construction industry as a site engineer for a large civil and mining contractor working on projects including the Kalgoorlie Airport redevelopment, Argyle Alluvial project and the Yarrie Railway project.
Between 1994 and 2006, John gained vital project management experience on substantial civil and mining projects including the Telfer and Tuckabianna Gold projects, Red Hill Quarry, Learmonth Airbase, Broome Quarry and the Mount McClure Gold project.
In 2006 he joined the Southern Gateway Alliance team, which was responsible for constructing the $700 million new Perth to Bunbury Highway. He was also Senior Project Engineer for the construction of freeway interchanges, alignment and connecting roads on the project where duties involved the management of earthworks, bridges interface, pavements, finishes, and Main Roads WA and Local Authority handovers.
Since joining Highway Construction in 2009, John has project managed construct only and design and construct projects for the company including: Great Northern Highway in Upper Swan; access road and intersection construction works for Sino Iron in Cape Preston; the Dampier Highway Duplication in Karratha; and the Murdoch Drive/South St Intersection upgrade in Perth.