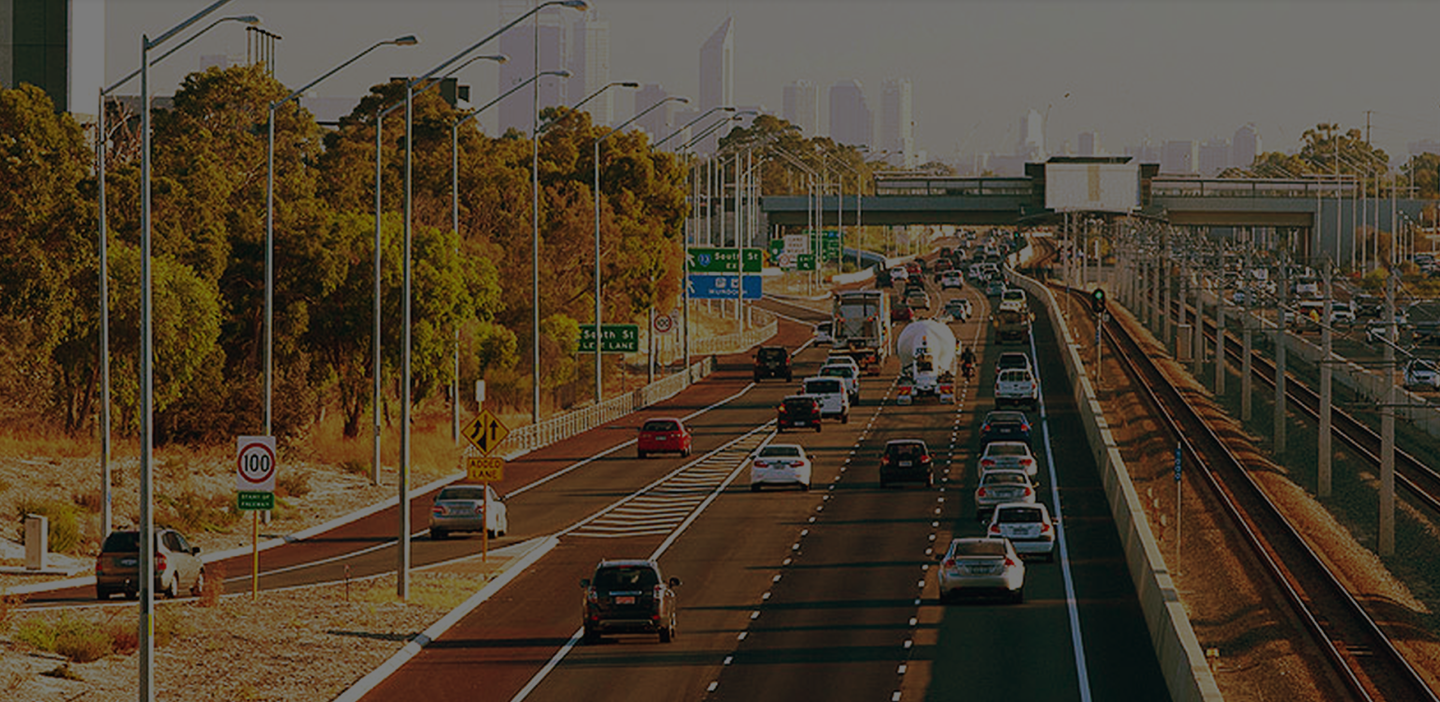 Highway Construction Project Team Highly Commended in CCF Earth Awards 2013
Highway Construction Highly Commended in CCF Earth Awards 2013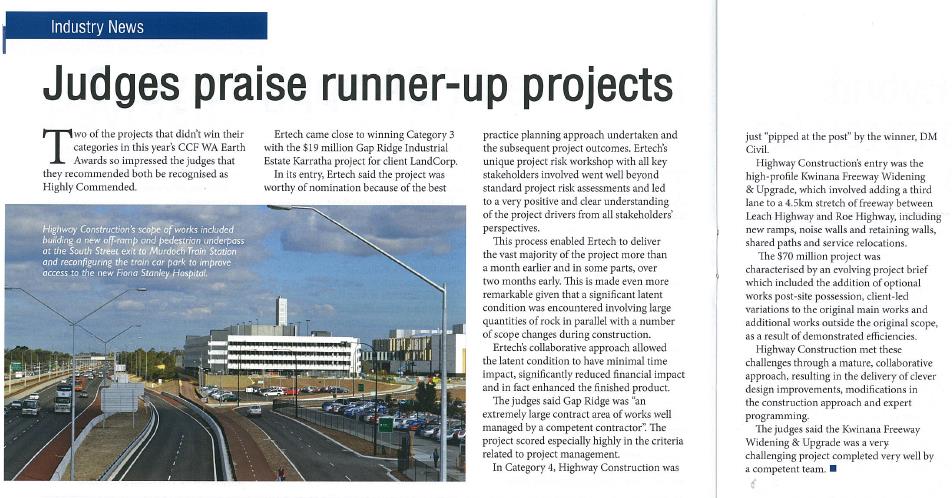 September 2013
Judges strongly praised Highway Construction for their management and delivery of the high profile Kwinana Freeway Widening and Upgrade Project at this year's CCF Earth Awards.
Despite not winning the award it its chosen category, Judges felt the project warranted special mention recommending it be recognised as Highly Commended.
The $70million project was characterised by an evolving project brief which included the addition of optional works post-site possession, client-led variations and additional works outside the original scope, as a result of demonstrated efficiencies.
Highway Construction met these challenges through a mature, collaborative approach, resulting in the delivery of clever design improvements, modifications in the construction approach and expert programming.
The judges said the Kwinana Freeway Widening and Upgrade was a very challenging project completed very well by a competent team.